We're sorry, but...
Page not found!
Perhaps the page you are looking for has been moved, or deleted.
If you are having trouble accessing a certain page or feature of our websites, please get in touch with us via email, and we will fix it as soon as we can.
Cheers,
Luke - luke@topoftherange.net
Top of the range
Open hours
Please note that we currently DO NOT take bookings... This is affected primarily by the COVID-19 situation that has resulted in staff shortages, and constantly changing rules. Sorry for the inconvenience, we hope we can start bookings again soon.
Monday

10:30 - 16:00

Tuesday

CLOSED

Wednesday

CLOSED

Thursday

10:30 - 16:00

Friday

10:30 - 15:30

Saturday

10:00 - 16:00

We currently do not take bookings

Sunday

10:30 - 15:00
Fire danger (2022-05-20)
Mount Macedon (Central District)
Today, Fri, 20 May 2022 is not currently a day of Total Fire Ban. in the Central fire district.
Fire Danger Ratings
Central: LOW-MODERATE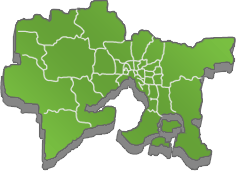 Displays when Total Fire Ban in force
Restrictions may apply